Twenty successful miles in Clarksburg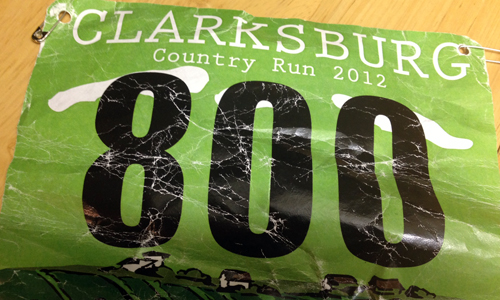 I had a lot of apprehensions going into my 20-mile run today. I won't lie. I almost didn't go. I wanted to call if off yesterday, when I had a particularly bad night and didn't want to do anything but sleep. I ended up in bed at 8 p.m. I didn't  come back downstairs all night.
But Jennie was going with me to this race. My last post, which was incredibly revealing about some of the problems currently going on in my life, gives more insight into why it was important to have her with me.
This 20-miler was on my race calendar for some time. It was to be my last long run heading into California International Marathon.
But after what happen in late October, the longest distance I've run is 12 miles. My body didn't seem to want to get past the six-mile mark without difficultly. I'd feel good. Then I'd feel bad. Really bad. And the moment I'd start to feel bad, I'd give up.
But today was more about getting out and doing it, getting through the crowds and getting down the road without completely losing my head or myself along the way.
I wouldn't have been able to do it without her. I wouldn't have felt so "normal" without having her there.
And that confidence propelled me to a sub-four hour finish, just barely. I ran the race, without my Garmin, and came in at 3:59:17.
I'll follow in the next couple days with a full race report, minus splits, but I'm pretty I ran a negative split because I glided those last 10 miles. I'm just happy to see some light today, figuratively. I'm happy I was able to go, run and feel like myself for awhile too.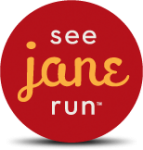 Run with me!
Save 25 percent all See Jane Run races, including the June 21 San Francisco Bay Area run, by using the code SJRAMB243. Use the code to also save 10 percent on online store discounts at seejanerun.com.