The new plan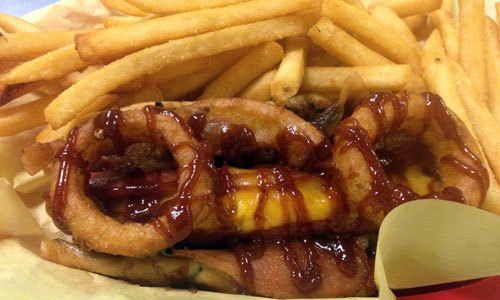 I've decided I need a new plan. A new approach to training. And a new approach to eating, all bundled together.
In the past couple weeks, I've started running longer again only to have sharp pains running through my left knee. I figured it was overuse from the marathon. I figured it would get better.
So I backed off my knee. I set my treadmill on the highest padding level. I didn't increase speed, but kept increasing incline instead.
The knee still seemed to be stiff. I rolled my leg out and it still didn't get better.
I was really starting to think I did something really wrong to it.
Then, today, I went to get my monthly massage. My therapist is a miracle worker. She's really good at spending time in the areas where I need it most, which means she focuses on my legs quite a bit. Today, she worked my right leg without any problems. She applied pressure in just the right areas. While it hurt, it wasn't too bad.
Then she got to my left leg. I told her about the knee pain.
And she found the spot, immediately. When I realized what it was, I should have known.
My IT band, which has given me problem after problem in the past year, had flared up again. I didn't notice that was it specifically because I hadn't been running as long or hard as I had been previously.
When she got to the beginning and end of the bad, though, there was a considerable amount of pain. I felt as if I had been punched. My therapist applies the right amount of pressure too. It was just so tender that I wasn't expecting it to hurt so bad.
But there it was. My IT band is inflamed again.
So I'm making some new plans. I have a 10K in late January. I ran eight on the treadmill yesterday and felt OK, but I know I'll need to be stronger than I am now.
In January, I'm going to focus on:
– Giving my IT band the recovery time it needs
– Eating better by religiously following Weight Watchers
– Running faster as I focus on weight loss
Why the big focus on weight loss? I'm starting to feel as if the reason my IT band is acting up is because I'm carrying too much weight around on my body. Three years ago, I started Weight Watchers on New Year's Day and by April had lost about 30 pounds. I'm not nearly as big as I was then, but I'm hoping to get back down to 155.
I'm also hoping that the better eating will help some gastrointestinal problems I've been having lately which have made running difficult in many ways.
I usually don't make New Year's resolutions because my resolutions involve just continuing to run and be healthy. This year, I'm actually spending some time trying to make healthy even more healthy.
I'm starting with my IT band. And limiting the amount of food you see above (though, it was good and it was also work related, so I had to do it, kind of).
Now I'm going to go spend some time rolling out my IT band a little bit more. It's really, really aching right now. I think that's good, because it means I now know where the problem is. But it also hurts, which sucks, because now I'm having issues walking up my stairs. I hope this is the beginning of recovery … and not another setback.
I'll be blogging my training plans for the Rock 'n' Roll Half Marathon in the next few days. I have some definite ideas to make the experience more pleasurable than last time, so I can forget about that 2:48 finish last year.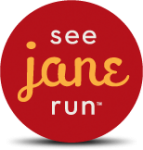 Run with me!
Save 25 percent all See Jane Run races, including the June 21 San Francisco Bay Area run, by using the code SJRAMB243. Use the code to also save 10 percent on online store discounts at seejanerun.com.