Save(d) me, San Francisco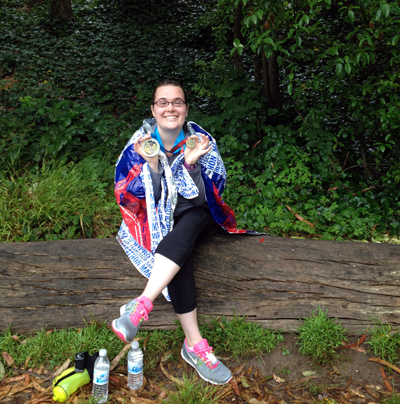 See that face? That's a happy face.
I had a good run. No, maybe a great run. Was it a PR time? No, but I did better on the tougher 1st Half of the San Francisco Marathon than I did on the more gently rolling 2nd Half last year.
And I ran the Golden Gate Bridge and got soaked by the fog. My hair was heavy and wet as I ventured to Golden Gate Park and the finish. The hills were killer, but I got through them.
My official time: 2:32:45
I felt strong afterward. I even walked for more than an hour, maybe even two, around the San Francisco Botanical Garden with my husband. No pain, no cramping.
I'm stoked. I'm even more stoked to run another one this weekend (but trying to temper my enthusiasm in case I don't do as well as I did this weekend). Full race recap coming soon.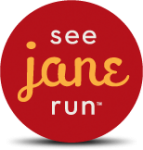 Run with me!
Save 25 percent all See Jane Run races, including the June 21 San Francisco Bay Area run, by using the code SJRAMB243. Use the code to also save 10 percent on online store discounts at seejanerun.com.