Not so fishy
I had my third swimming lesson on Tuesday. Turns out I have to get worse before I get better. At least that what it seemed like last night. I kept messing up the stroke. I kept feeling as if I was going to drown.
I'll get it eventually,the instructor said. I hope so. Between that and feeling ridiculously uncomfortable on the bicycle so far, I keep want to running back to running solely.
Deep breath. It will get better.
I'm just not so fishy. Not even floatly.
I sink pretty well, though.
On a brighter note, I made English-muffin pizzas for dinner. My husband actually ate them and didn't complain. He even called the idea "creative." It's not my idea, but I'll take it. It works. Either way, the mini pizzas turned out pretty good, even if my swimming didn't.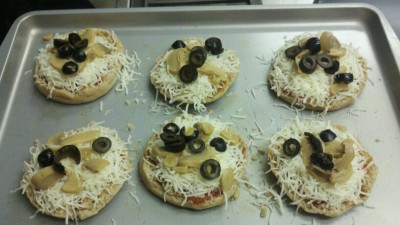 Obviously this is before I baked them. They were so delicious we ate them up quick!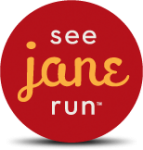 Run with me!
Save 25 percent all See Jane Run races, including the June 21 San Francisco Bay Area run, by using the code SJRAMB243. Use the code to also save 10 percent on online store discounts at seejanerun.com.