Not knowing what to expect from the next 13.1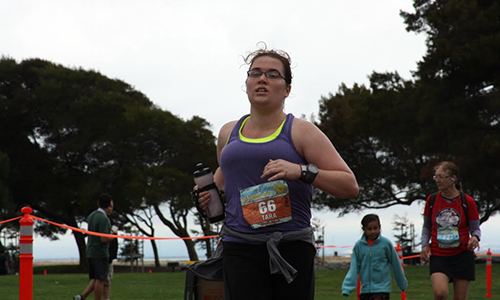 That image is from my first major breakthrough PR at the Brazen Summer Breeze race last year. It was my first experience of achieving a sub 2:25 finish with a 2:22:45 finish. It was my first half marathon where I averaged under 11-minute miles.
I've run many, many more since then under 11-minute. My San Diego PR stands at 2:16:41.
Tomorrow, I'm running Summer Breeze for a second time. And I'm not sure what to expect.
The reason? Those previous PRs kind of came out of nowhere. I hadn't necessarily been running faster in my training runs. I feel like San Diego was almost completely a fluke, kind of my reward for weeks upon weeks of constant races. If that's even possible.
I don't know.
My PR streak was broken in June at the See Jane Run Half Marathon when the heat was just a little too unbearable for me to get it together. I had also run a half marathon the week before. I finished, though, in 2:24:11, still much better than my previous times before my 2013 racing season began.
I think the hardest part of PRing is not knowing when it will happen again. I held my half marathon PR time for almost a year from 2011 to 2012. I started feeling like I'd never run a 2:27:20 or better ever again. Then I shaved five minutes off my time. I chalked it up to just "it being my day."
But I've show, now consistently, that my "day" is turning into a strong racing season. It doesn't make getting to the start line any easier, especially with my anxiety.
I don't know what's going to happen tomorrow. I don't know what to expect.
Am I finally getting better at the half? I don't know.
Should I go out with confidence? I don't know.
Am I surrounded by self doubt? Yes. And I hate it.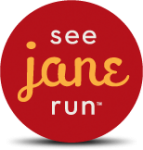 Run with me!
Save 25 percent all See Jane Run races, including the June 21 San Francisco Bay Area run, by using the code SJRAMB243. Use the code to also save 10 percent on online store discounts at seejanerun.com.