Meet me Monday: The basics
Since this is a new blog, I figured I'd introduce myself through a series of "Meet me Monday" posts.
So, here's a rundown of some basics about myself. Nothing fancy, I'll likely elaborate more on this topic as I progress through writing this blog.
Name: Tara Cuslidge
Age: 27
Location: Tracy, CA
Running club: Mountain House Running Club
Marital status: Married
Favorite color: Green
Favorite college football team: Cal
Favorite movie: All of the Harry Potter series
Favorite vacation: New York City (June 2011)
Occupation: Online journalist and community college journalism instructor/newspaper adviser
Animals: Two Chow Chow dogs (Sky and Beau) and two ducks (Duff and Chloe)
Favorite distance: Half marathon (So far)
Favorite racing company: Brazen Racing (Me at a Brazen 10K on Jan. 2, 2010)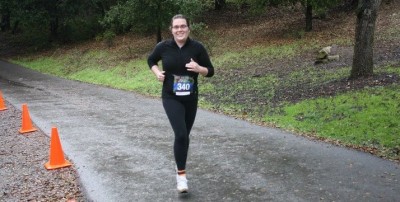 Favorite running apparel brand: Nike
Favorite place to run: Mountain House, Calif.
Best thing about running: It keeps me fit and healthy.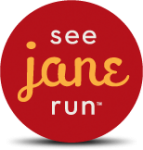 Run with me!
Save 25 percent all See Jane Run races, including the June 21 San Francisco Bay Area run, by using the code SJRAMB243. Use the code to also save 10 percent on online store discounts at seejanerun.com.