Lately
What I've been up to, in photos, from the past few days…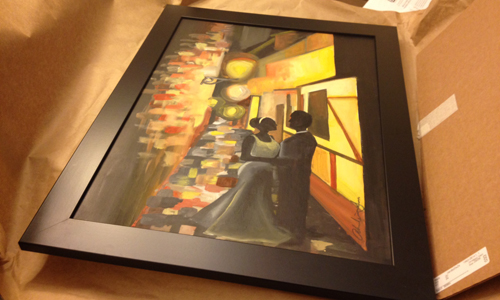 For Christmas, my grandmother gave me some money (early) to purchase a desk from World Market. I found out, a couple days later, that the desk was no longer available. So I searched for something similar and came up empty.
So instead, I opted to finally get a painting I was given from my maid of honor and best friend for my wedding framed. It had been in my bedroom for the past few years. It was supposed to be done on Dec. 8, but the craft store was running a little behind.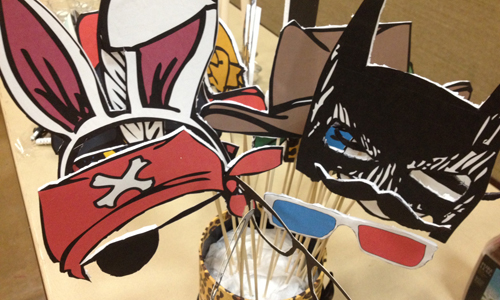 My friend's daughter had her sweet sixteen birthday party last night. I haven't been to a birthday party that big since I was in high school. I found some photo booth props online for download and printed them out and put them together for the party. My favorite was the Batman-type one.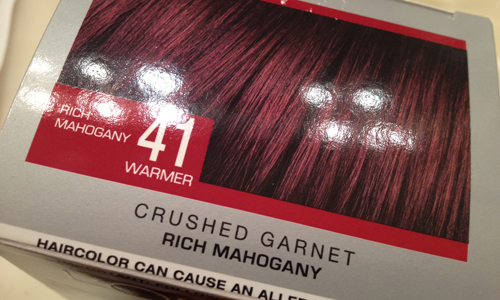 I got a hair cut the other day, much needed, and realized I also needed an update on my hair color. I went to Target, where all cheap chicks buy their hair color. Too bad I couldn't find the "chocolate cherry" that I had used earlier this year.
Instead I found a mahogany color. It's a little darker, which looks awesome.
And only $7.99.
A big plus was this time around, I didn't get hair dye all over my clothes, or my towels. I didn't even get any on my running clothes the next day. I normally go a brown color similar to my natural color, but figured I'd try something warmer these past two times.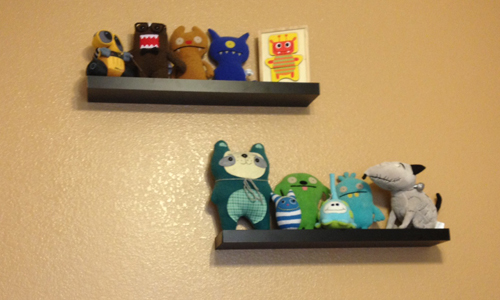 I bought shelves some time ago for one of our guest bedrooms so that I could put up my collection of "monsters" from the past couple years. I kept waiting for my husband, though, to put them up. On Friday, I decided that it was time for me to take matters into my own hands.
So I did. I grabbed the level and had these shelves up in about 20 minutes. The monster collection is no on display.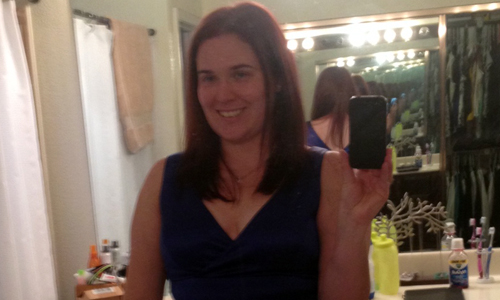 To cap off the past couple days, we headed to the sweet sixteen. I'm lucky I've been feeling a lot better lately, especially with the anxiety and depression plaguing me. I have an appointment Wednesday to, potentially, go back to work later in the week.
While I am relieved on one hand, I'm also incredibly scared.
I'm trying to put together a training plan in the next day or so for the Rock 'n' Roll Pasadena Half Marathon. There's a pretty significant hill right at the beginning. Last year, I ran a horrible 2:48 race. It sucked. I was tired and pissed off for most the race.
Before that, though, I have a January 10K.
I was considering signing up for another 10K, one I've done for the past few years, but decided against it. I just can't right now. I need to take some time off to reconsider my training plans, including what I'm going to do to train for the San Francisco Marathon.
I'm also still toying with the idea of signing up for the San Luis Obispo Marathon, which happens in April.
So a lot is still in flux. But, I'm running again. I'm feeling good about my runs. And they don't feel labored. So I'm over the post marathon slump. Finally.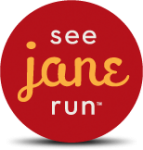 Run with me!
Save 25 percent all See Jane Run races, including the June 21 San Francisco Bay Area run, by using the code SJRAMB243. Use the code to also save 10 percent on online store discounts at seejanerun.com.