Guess who's running for chocolate and champagne?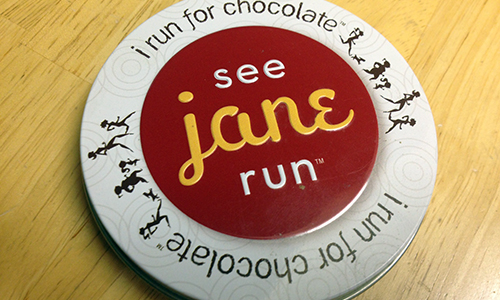 I'm up late. Working. Because my students' put out a newspaper this week and my freelance stuff got put on the back burner for more than a good minute. I have to churn out work through the weekend now.
Normally I'm cranky by now and just want to put my head on my pillow and sleep (especially because I'm supposed to run 15 miles today).
But I just got some great news. Not even great. No. Better than great. AMAZING NEWS.
I've been selected as a See Jane Run Ambassador for the coming year!
:::DOES LITTLE DANCE:::
:::SCARES HUSBAND WITH SQUEALING:::
:::SENDS BACK SURVEY TO SEE JANE RUN WITHOUT INCLUDING HER NAME:::
That means I get to participate in the See Jane Run Alameda Race on June 8! That also means I get to represent a brand that promotes running as inclusive to all women, no matter the size or ability. It means I probably get to meet Lori Shannon, the woman behind this amazing concept! And I get to run for chocolate again! (That cute little tin above? That's a "cheer up" present from my husband from the 2011 race where I didn't do all that well on the course. I'm TOTALLY avenging my previous time!)
SO MUCH EXCITEMENT.
I. DIE.
Now I'm so pumped I want to run 15 miles right now! Since that's probably not advisable at this hour, I've instead created a "See Jane Run" category on my blog. So much more to come on this!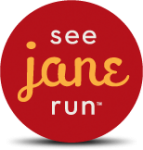 Run with me!
Save 25 percent all See Jane Run races, including the June 21 San Francisco Bay Area run, by using the code SJRAMB243. Use the code to also save 10 percent on online store discounts at seejanerun.com.