Fresh from the finish line smell?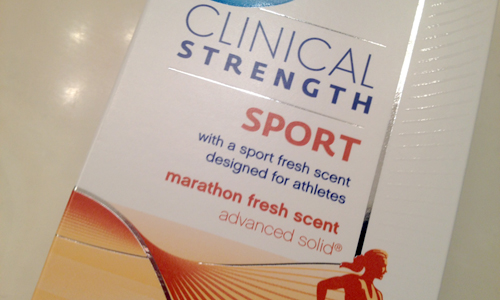 One of the biggest problems with running is that sometimes you smell a little ripe after. My husband never commented on my not so beautiful scent until I started running half marathons. It's likely because I whenever I finish, even when it's cold outside, I'm usually covered in sweat.
So I found it funny that when I got home yesterday, after a trip to Target for household necessities, that I realized something interesting about my newest "stick" of deodorant.
I bought deodorant, the "sport" kind because of all the working I've been doing lately.
When I was taking it out the box I noticed it was "marathon fresh scent."
All I thought about when I saw the name was how bad I smell after I run 26.2 miles, which by the way happens for a third time next Sunday when I line up for the California International Marathon.
Today was my last long run before CIM.
In the past three weeks I've run 20, 13.1 and 10 miles on each of the Sundays. I've put more mileage on for a total of 110 miles so far in November.
I feel more ready for this marathon than I was at this point last year, but today's run didn't go so well. It's likely because we psyched ourselves out.
The last long run before CIM last year was bad too. This run just felt tiring. Every step was exhausting. I think we wanted to get it done a little too much at the beginning. It didn't go by as fast as our runs usually do either.
On a brighter note, I did get to try out my "marathon fresh scent" after and I'm glad to report it doesn't smell like I do after I finish running that far. It actually smells like a mix of citrus and flowers, an odd but workable combination.
A good sign for the marathon maybe?
I'd like to hope. I need some good signs lately.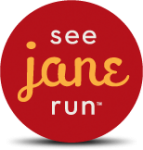 Run with me!
Save 25 percent all See Jane Run races, including the June 21 San Francisco Bay Area run, by using the code SJRAMB243. Use the code to also save 10 percent on online store discounts at seejanerun.com.