Beyond the personal fitness mess that is now
More often than not lately I feel like running and I are just having a "time out."
After a really successful spring racing season that gave me a 12-minute PR in the marathon and a 2:16 finish in the half, I shouldn't be surprised.
I'll be switching down to the half marathon at Half Moon Bay in a couple weeks. I have a lot of reasons to do so. One of them, though, is that I'm just not ready to run 26.2. (There are health reasons too, yes.)
After yoga on Tuesday, I felt like I had been hit by a bus for no other reason than it just didn't go well for me.
I feel like a fitness mess right now. But I also have A LOT to look forward to in the next couple months.
COLOR ME RAD 5K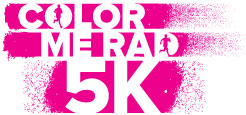 The first is that I'm FINALLY going to be participating in a color run this weekend. I'll be heading to San Jose on Saturday, husband in tow, to run in the Color Me Rad 5K. After not making it to the start line this summer for the one I previously registered for, I'm excited to get to do one. I didn't get to early packet pickup with my students in production for their first newspaper of the semester this week, so I'm anticipating long lines comes Saturday.
My wave starts at 9:20 a.m. I'm hoping to get there at about 8:15 a.m. or so.
The best part of this run is that it's a 5K! That means that, in comparison to the other runs my husband has had to wait for me at, this one won't be nearly as long. I'm excited to run something shorter too.
But I won't be running for speed. Instead I'm going to focus on taking it all in and having fun.
HONEY BADGER HALF MARATHON
I'm planning on taking this one slow and steady too. I've never run a trail half marathon. I don't really feel like I have anything to "prove" on the course either. I'm just going to get it done.
I went into my first trail 10K thinking the same thing. I was slow. The next year I ran it much, much faster. I just want to enjoy myself.
Plus, my husband will likely pack the kayak for this one, so I can take a little longer if need be as well.
I'll admit, though, I'm a little bit more excited about the fact that this half is named for the Internet Honey Badger meme. And the medal is pretty awesome as well.
LET'S GO 510 10K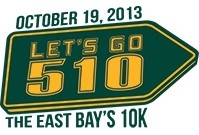 I'm REALLY excited to announce that I've been chosen as an ambassador for the Let's Go 510 10K on Oct. 19 in Berkeley.
I love the East Bay. When I was a graduate student at University of California, Berkeley I lived in Oakland for two years. I loved the life and culture of the area. I lived in North Oakland, where there were a bunch of cute shops and restaurants.
I'm already signed up for the Berkeley Half Marathon in November. So when I saw this race, I knew I had to get involved. I sent an email inquiring about the company's ambassador program. And I was accepted!
I'll be running the 10K.
This race is partially put on by Brazen Racing, which is one of my favorite racing companies.
The race will take runners through the Berkeley Marina area. It will be nice and cool come October. Even better is the 10 a.m. start of the race. I actually get to sleep in a little before running.
CHANGING IT UP
The reason I'm so excited about these races is that they are all a little bit different than the norm for me. A color run. A trail half marathon. A 10K. Two I've never done. One I haven't done in awhile.
I'm hoping by the time the Let's Go 510 10K comes around, I'll have rebounded from this funk. That said, I still have two other half marathons to run in that time. But the good news is that I'm excited about running again.
Now if I could only clam down the nagging pain in my hip and the nasty pains in my stomach…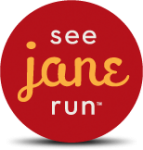 Run with me!
Save 25 percent all See Jane Run races, including the June 21 San Francisco Bay Area run, by using the code SJRAMB243. Use the code to also save 10 percent on online store discounts at seejanerun.com.