Another chance at Nike with Team Somersaults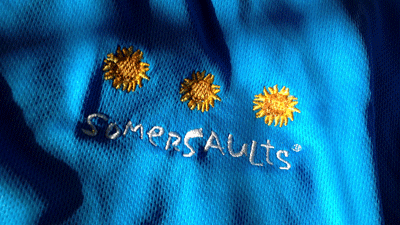 Last year, I was devastated when I didn't earn a spot in the Nike Women's Half Marathon in San Francisco. It was close to home. It was for a fabulous cause. It was in one of my favorite places to run.
After the April drawing, I basically gave up any hope for running Nike.
Until a blog referred me to a contest on the Somersault Snack Company's Facebook page.
The Sausalit0-based snack company was sponsoring a contest to win free entry into the Nike Women's Half Marathon. I'd tried the company's snacks before at other events. The sunflower-based treats were delicious. (I'm really in love with the newest flavor, cinnamon.)
Entry was simple: I basically wrote a little manifesto following the prompt of the race.
"I run to be healthy…" was my statement and I talked about beating diabetes one mile at a time.
I was excited when, a couple weeks later, I was sent an email telling me I'd earned a spot on Team Somersaults.
The whole experience was amazing. I was invited on a run in Sausalito, which has amazing views of San Francisco. It included a pretty significant hill, but was an overall great experience. I was given an awesome jersey, which I still have. And I love wearing it because it has cute little sunflowers on it. Plus, the snacks are great, so I really don't mind representing on my runs in Tracy. I also have cute little clips and rocking sweat bands (which my brother even borrowed for this year's Bay to Breakers race).
I also loved running into other members during the race and cheering them on. It was a very positive experience.
Why is all this important? Somersault Snacks is yet again offering those who didn't make it in the race the first time around to win an entry into the sold-out, highly coveted race.

That's right, you can head over to the Somersault Snack Company's Facebook page and enter to win a chance to run 13.1 or 26.2. All you have to do is "like" the entry, fill out the entry form and create a running mantra with the writing prompt provided. That's it. Somersaults makes it pretty easy to win.

Then you could possibly get the opportunity to be one of the 25,000 women (and men) running in the Nike Women's Half Marathon or even in the full marathon. Plus, you'll have the chance to meet and interact with a really excellent group of women. (I should add in that the company didn't ask me to write this blog post, I feel compelled to because of my great experience last year.)
I'm not entering, but not because I don't want to run with this amazing team again. I was fortunate enough to get an entry in the random draw earlier this year.
But I encourage anyone who wants to run Nike to head over to the Somersault Snacks page and enter to win. If you win a spot, you won't regret the chance to hang with new friends and likely get some amazing snacks in the process (seriously, yum). Good luck!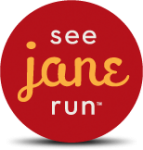 Run with me!
Save 25 percent all See Jane Run races, including the June 21 San Francisco Bay Area run, by using the code SJRAMB243. Use the code to also save 10 percent on online store discounts at seejanerun.com.