A second chance, a second try, another marathon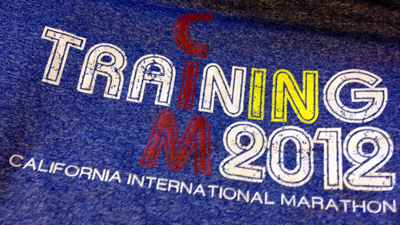 I hate it when bloggers make signing up for races a big deal. There's a bit of the "I-just-signed-up-for-a-race-and-have-to-make-a-big-deal-out-of-it" moments when you come to a blog and the title of the post is "an announcement."
So this is not an announcement. Not even close. It's a mere statement of fact.
I signed up to run the California International Marathon on Dec. 2.
A second year of it. The 30th anniversary. Another marathon to try to bring down my time. I failed miserably in San Diego, despite months and months of extra training.
I "accidentally" ran a marathon at the Brazen six-hour endurance run in early July. But it wasn't based on time and with the heat, I struggled at the end.
CIM presents a perfect opportunity to run a net-downhill course and revisit the route that, let's face it, I don't remember much of after mile 18. I'm hoping to remember it all this year. I'm also hoping to run better, both in how I feel and in how fast I run. So I signed up. I'm excited, but also nervous. I'm lining up races until then, especially since I'll be training for the Rock 'n' Roll San Jose Half Marathon and the Nike Women's Half, both in October.
I also, because I'm crazy, signed up for a half marathon the weekend after the San Francisco 1st Half Marathon. The Brazen Summer Breeze race is "flat and fast." And I did it because I'm taking the week off of work. What a better way to take a vacation, right?
I didn't think this year would be full of races, but life, and some other stuff has kind of changed things for me. So I'm looking forward to running hard and long into the next couple months. I'm looking forward to getting to the start, and finish, lines at CIM in December too.
And so the training begins…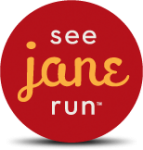 Run with me!
Save 25 percent all See Jane Run races, including the June 21 San Francisco Bay Area run, by using the code SJRAMB243. Use the code to also save 10 percent on online store discounts at seejanerun.com.