After the long weekend
Lots of new things, lots of changes and lots of moving forward hit today after the long weekend. These things happened in both my little running world and the running world abroad.
Here's a couple updates/changes I noticed that took effect after the long weekend:
IFITINESS NO MORE?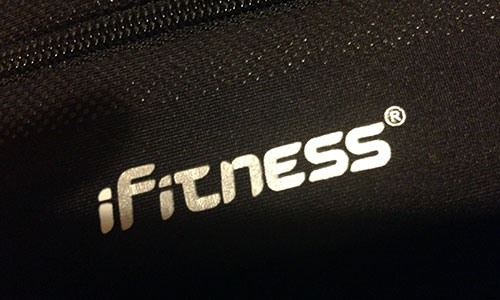 I woke up this morning to a Facebook status update on my phone that I didn't recognize as something I had previously "liked." I looked at the profile and realized that iFtiness had changed it's company name to Fitletic.
The website addresses the name change specifically:
"We believe that the name change better captures the company's mission of providing premium ergonomically designed endurance accessories that allow fitness athletes to unleash their performance potential."
I love, love, love my iFitness band. My first concern was that the company was no longer going to making these awesome products. I was especially worried because mine seems to be nearing replacement age. I was relieved when I saw that the bands were all still available on the website, just with a different name written in silver letters.
LUBRICATION NEEDED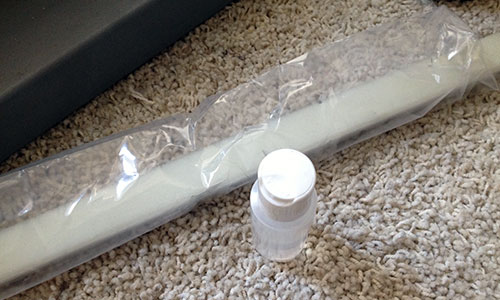 My treadmill was starting to have an awful smell to it if my runs were getting a little long. On Saturday night, when I failed to run the color-run type 5K, I ran eight miles in the evening instead.
It wasn't even warm but I started to smell something a little burnt.
I know my treadmill needs a new drive belt. I'm going to replace it once I get paid for my freelance work from the month of June. I'm actually hoping my husband can replace it for me. The "treadmill guy" from a couple years ago said he would only change $75 to come and service it if I already knew what was wrong with it.
But I also know my husband, the engineer, can probably tackle it as well.
That can wait, lubing it up couldn't. I grabbed the kit I purchased awhile back from Amazon.com. I'm nearly out of the lube that came with it, but I poured it on and spent a good amount of time trying to work the "wand" in between the deck and the tread belt. It seems to work a little better now, but definitely still in need of a drive belt replacement.
RYAN HALL GOES SOLO, AGAIN
Runner's World is reporting that marathoner Ryan Hall is now self-coached again, dropping an Italian coach he's only been with for less than half at year.
The article says he'll go back to "faith-based coaching."
Every time I think I'm doing well in running, I remind myself that with coaching I could probably be so much better. Then I realize that even the best athletes don't work well with coaches all the time. Would coaching work for me? I don't know.
More power to Hall for striking it out on his own again.
STRIDEBOX TWEETS MADE ME ENVIOUS, THEN I GAVE IN
A month ago, I saw the StrideBox booth at an expo. I was tempted then, but I didn't sign up because I wanted to know more about the service before committing.
In the past 24 hours, I've seen numerous tweets about how excited people are after receiving their July StrideBox. I looked at some of the images. This month's box includes a water bottle, energy bars and hydration tablets. The water bottle alone would be worth the $15 in many cases.
I looked at some previous tweets and realized that other packages included some sort of "gear" item too. I was sold. Look at what the StrideBox has to offer:
The animated gif is from StrideBox.com where runner's came sign up for the $15 a month membership.
The boxes promise "stuff runners want." After I signed up Ashley over at Rather Be Runnin' also highly recommended it just a little bit ago on Twitter.
Since I signed up today, I won't actually get my first StrideBox until August, according to the tweets responding to customers today. But I'm looking forward to it. And will definitely review it on the blog once I receive it.
CALIFORNIA WINS IN MARATHONS
In 2006 and 2007, I did out-of-state newspaper internships in Colorado and Texas. I actually looked to leave the state both summers because, as a California resident, I got in-state tuition at University of California, Berkeley's Graduate School of Journalism. I figured that instead of competing against the other students who needed to be in the state to get in-state tuition that second year, I'd just expand my horizons.
Both years, when people asked me if I'd considered leaving California. I was so tempted in Texas. I loved the Dallas-Fort Worth metroplex area. I probably had the best summer of my life in Dallas.
But I love California and it's not just because I was born and raised here. California has a vast variety of climates and cities that make every part of it diverse.
So it's not surprising that Runner's World reported today that California has the most marathons with 61.
To think, I've only run four of those: California International Marathon (twice), Rock 'n' Roll San Diego, San Luis Obispo Marathon and the San Francisco Marathon. I think I have a lot of groundwork to cover in this state before I start a 50-state quest.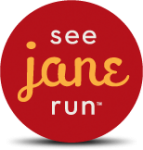 Run with me!
Save 25 percent all See Jane Run races, including the June 21 San Francisco Bay Area run, by using the code SJRAMB243. Use the code to also save 10 percent on online store discounts at seejanerun.com.