What inspires you to run? Answer to win a See Jane Run race entry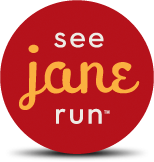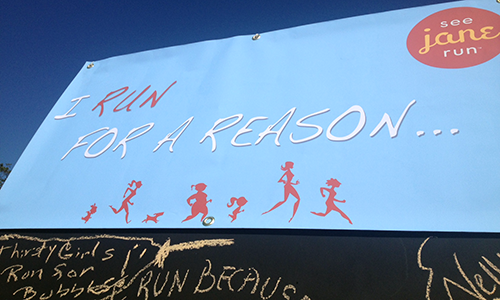 Last year, a huge chalk board at the See Jane Run San Francisco Bay race in Alameda said "I run for a reason …"
The half marathoners and 5K runners went up and wrote about what inspires them to run. I was eight weeks postpartum at the point. It was my first run "back" since my daughter was born via C-section.
I knew what my answer was.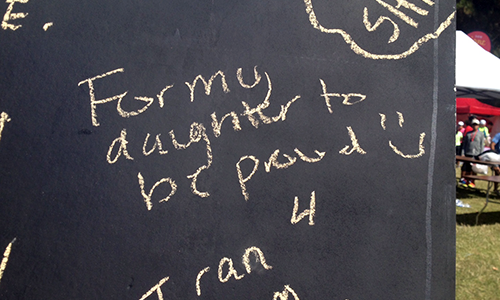 I run "for my daughter to be proud."
And I still
I've had a lot of life happening in the past year. It's finally starting to all put itself back together. I hope I'll be able to elaborate on that soon. I hope, also, it means more time for blogging and less time working 60-hour weeks to make ends meet.
But this post is about you, my readers still out there. I know people still their way here because of old race reports and posts. I'm glad.
Why do you run? Did you make a promise to yourself? Did you start to lose weight and get addicted to it like me? Are you doing it to make someone proud?
I'm raffling off a free entry to either the half marathon or 5K (winner's choice) for the June 21 See Jane Run Half Marathon in Alameda. It's easy to enter to win: Just like See Jane Run Races on Facebook, leave a comment on this blog post and use the Raffle Copter entry to enter to win.
I know it's on Father's Day. But the race is a FANTASTIC opportunity to spend some time with dad and the family. My husband has been out with me for multiple years, including for my daughter's first venturing out last year. So go ahead and do it for a chance to come run with the other Janes.
The contest runs through June 8.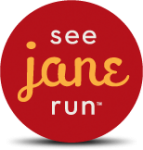 Run with me!
Save 25 percent all See Jane Run races, including the June 21 San Francisco Bay Area run, by using the code SJRAMB243. Use the code to also save 10 percent on online store discounts at seejanerun.com.