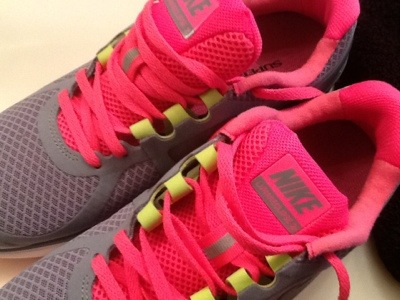 After a month of telling myself the Saucony Hurricane 14s were "my shoes," today I decided that no, they weren't.
The toe box was cramping my baby toes inward. Then it was creating an arch that was giving me a ridiculous amount of pain in my big toe.
So I visited my local Fleet Feet today and was refitted with another stability shoe.
Enter the Nike Lunar Eclipse +2.
The test for these fancy numbers will be my 10 mile casual run with Jennie on Saturday.