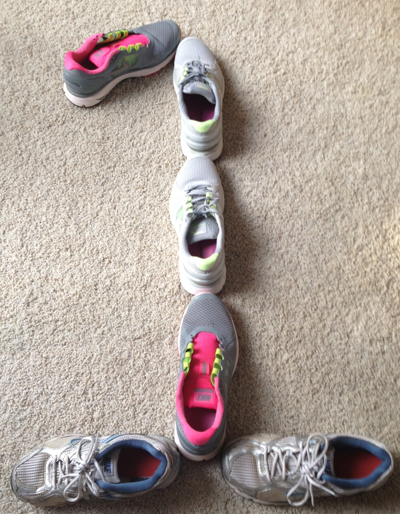 It's my blog's birthday! Well, actually, it was yesterday. I'm a little belated in wishing my own blog a happy birthday. It just goes to show how busy I've been all week.
I'm excited about this milestone.
I started this blog on Sept. 22, 2011. This wasn't my first blog. It's the first, though, that I've been able to consistently maintain. In 12 months, I've written 130 posts (131 including this one).
I've moved to bigger server space with room to grow.
I've run and written reviews on 19 races.
I've shaved five minutes off my best half marathon time. But I've also ran a disastrous marathon.
I've learned my share of lessons from running. I've become a better runner too. And I've shared it with the World Wide Web.
I'm excited that "…andsheruns." has come so far. I'm happy that I've been able to post regularly about topics related to, mostly, running and every now and then explore other areas too. I'm excited about where this blog continues to go as well and the people I'm talking to because of it. I'm also excited to, twice, being recognized by someone at a race!
I think blogs can be a risky venture. This is particularly true when you buy a domain name and server space. It's also true because the writer of a blog puts out a big part of them in the process of blogging.
My readers get to see first hand my successes and failures. I once told myself I'd never write about the bad races. But writing about the bad ones make the good ones all that much better (kind of like the bad runs).
So happy birthday to my blog. I'm excited for the year ahead, including the upcoming Rock 'n' Roll San Jose Half Marathon (I'm in corral 11!) and the Nike Women's Half the next week. October is going to be a great running month.
I'm ready to keep running and blogging.