On expectation and reality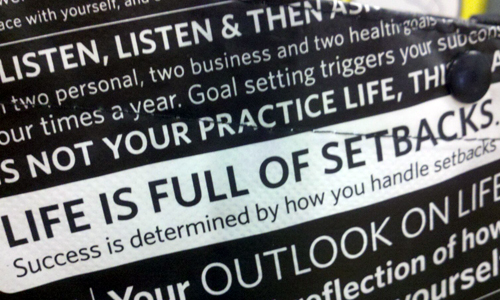 I made a confession yesterday that I'm now feeling less anxious about saying out loud: I may not be ready to run the Rock 'n' Roll Pasadena Half Marathon this weekend.
I've been thinking it for weeks. I only started really feeling it and wanting to be open about it 14 hours ago.
I told myself I needed at least three 10-milers to be OK with this training cycle. I've done two. The first one was a horrible struggle. Less than halfway through I felt like keeling over and just dying. Or at least disappearing into the ground.
Over the weekend, I told myself I'd do another. Then I went wine tasting and was having an amazing day with friends when my now gallbladderless body decided to rebel against me majorly for the first time since my surgery.
I had a margarita with dinner out at a restaurant. I ate barbecue chicken, coleslaw, corn and a bunch of other things. Within twenty minutes of eating, I found myself in the bathroom and (sorry, this may be TMI) throwing up everything I'd eaten during the day. My body wasn't having it. I felt horrible.
I put off Sunday's run for as long as I could, until Sunday was over.
I worked from home on Monday, straight through lunch and into the afternoon. At about 2:30 p.m. I decided it was time to put out or get out, for lack of a better term.
I started running. I didn't stop for 10 miles.
It wasn't a horrible run. I hit my training thresholds. I just felt completely unprepared after.
Why? Because my training runs haven't really been "training" runs lately. I haven't used Gu. I haven't paid attention to hydration. In fact, my biggest concern has been my abdominal comfort and not overdoing it too soon. I never expected to have emergency surgery to remove my gallbladder last month. Doctors didn't even know what it was, after years of tests and a previous surgery, so there was no way I could have prepared for any of this in my training cycle.
I look back now and realize I was living with a ton of pain. When I woke up in the hospital after my surgery, I hurt like hell where they put holes in me. But I also remember feeling something I hadn't for awhile: no underlying abdomen pain. I guess the human body can withstand certain thresholds of discomfort and even make them normal. My pain was normal for me.
My expectation after the surgery was that I'd be up and running in a matter of weeks. The reality has been a lot harder.
My husband asked if I could switch to the 10K. I kindly told him there was no 10K option, which would likely have been far for doable for me in my current state.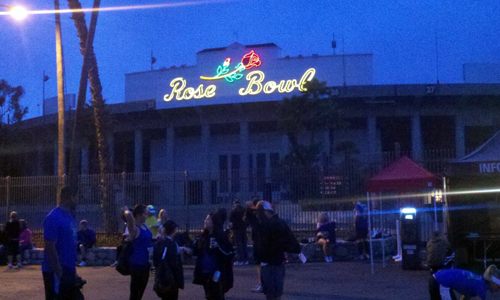 Instead, I'll be venturing down to Pasadena to try my luck against a four-hour window in which I have every reason to fail. My running buddy actually assured me that I couldn't do worse than her since she hasn't run over four miles in forever. I, somehow, do not feel better about this whole thing.
The problem with signing up for races too far in advance is that most people don't know what happens between the moment you hit "register" and the  moment you are at the start line.
In a perfect world, you would be fully trained by the time the gun goes off. Many people are not. Those who are may or may not have skipped or skimped one or more of their runs. There are cramps, torn ligaments, strains and sprains that set training back. There are unexpected events, whether personal or physical.
"Life is full of setbacks," one of my old Lululemon bags I now use for my lunch has written on it. "Success is determined by how you handle those setbacks."
I can't help but think that Pasadena will be a critical point for my personal and athletic setbacks. My last race was weeks before I went back to work in December. This is my first race since I put all of that crap behind me. My husband tells me to just put one foot in front of the other.
"I've never seen you quit a race," he said.
He's right. Even at mile 18 in the pouring-down-rain 2012 version of the California International Marathon, I kept going. Even when my feet where waterlogged and my soaked shoes were tearing up my feet (my black toenails are the result of all that fun now), I kept going. But that now seems like forever ago, even though it was only December.
It seems like another Tara. In many ways, it is. She had a gallbladder, for one. She also never missed a training run despite a bevy of personal issues keeping her from being around people, even talking to people in some cases.
I'll admit, I'm a little scared to see what the trip to Pasadena, the run and the aftermath has in store for this new Tara.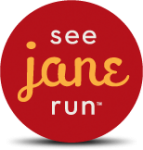 Run with me!
Save 25 percent all See Jane Run races, including the June 21 San Francisco Bay Area run, by using the code SJRAMB243. Use the code to also save 10 percent on online store discounts at seejanerun.com.