Gearing up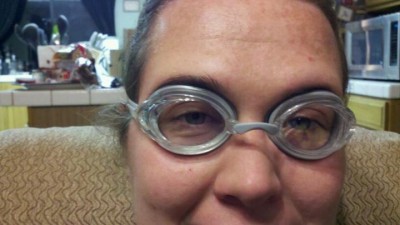 I'm in the midst of total marathon training, slowly ramping up my mileage over the next few weeks. I'm averaging about 30 miles of running a week right now. That's great for a half marathon training schedule, not so much for a marathon.
So as I'm working on that, and running three half marathons this month, I'm also supposed to be starting swimming with Sam at her daughter's swim school in Tracy on Tuesday. Why? She wants to do a triathlon.
Also why? I need to cross train.
I'll admit that I haven't done any cross training during my half marathon training. I've only recently actually started taking days off as "rest days." That's made a huge difference in my runs. The quality has increased. I'm running long. I'm hurting less. I was tempted to come home and run tonight, which is an off night, and I resisted. I'll do a five-mile recovery run tomorrow before work instead (which will bring me to 103 miles for the month of September).
In any case, I'm starting swimming. I'm nervous/excited at the same time.
But unlike my high school self, I didn't have the necessary equipment to get going. I turned to Amazon.com and two-day shipping to order a pair of Speedo goggles (pictured above) and a TYR bathing suit (recommended by instructor).
In total I spent about $60 on supplies so far. The lessons will cost $100 a month. I'm not learning how to swim, I'm learning how to swim better. That's a big difference.
So we'll see how it goes. I'm not sure when or if this triathlon will happen. But I think it will add strength to my upper body and maybe work out some muscles I've been neglecting by just doing long distance running.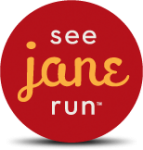 Run with me!
Save 25 percent all See Jane Run races, including the June 21 San Francisco Bay Area run, by using the code SJRAMB243. Use the code to also save 10 percent on online store discounts at seejanerun.com.