Catching up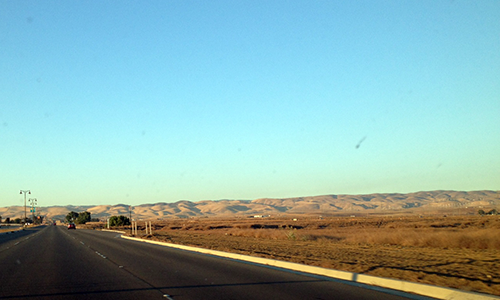 When I seem to be "off the grid" it actually means I'm more on the grid than usual. In the past two weeks I've spent more time in front of my MacBook than I'd like to admit.
Between classes resuming at the local community college I teach at and a site launch yesterday and today, it's been one heck of a week. But I haven't blogged in 10 days, which means I was getting busy before I wanted to admit it to myself.
THE GOOD
I had a decent 12-mile run last weekend
I've been maintaining six-mile runs, even if they feel like more effort than usual
I went to yoga twice this week and have plans to go on Sunday
I had a good first week of school
I successfully launched a website with millions of changes
I hosted a birthday party for my husband
THE BAD
My car overheated (again) and I literally puttered home from my 12-mile run
My stomach has been very, very uncooperative with me
Even though the list doesn't indicated it, the bad kind of outweighed the good, particularly with my persistent stomach issues. I've lost four pounds this week because I haven't been able to eat. Everything upsets my stomach. I've missed two morning runs this week because I can't get my stomach issues under control.
This all goes back to the missing gallbladder. For months I was doing so incredibly well without it. It was a relief to not have to run to the bathroom after every meal (sorry, TMI, but so true).
And now my life is revolving around bathrooms again.
That makes my training, which already seemed to be in a rut, that much harder. I've been stuck on the treadmill for the most part the past two weeks. I've been going to bed early because I feel so miserable.
Nearly everything I eat has given me problems. It's not just gluten or dairy, it's everything.
So between that and my busy schedule, I haven't had a lot of time to write. I'm hoping things are going to calm down a little bit over the next few weeks (ha, maybe not so much, I'm planning a bridal shower for Sept. 7). But I'm trying to get back on a schedule.
In the process of me not writing, I've received several cool new running-related items to try out. Two of them are fueling solutions, which I am hoping will provide some relief to my now Gatorade-intolerant stomach. The third item is my Teespring shirt from the Berkeley Half Marathon which I scored for $13 on sale.
Needless to say, I'm more than a little behind on some posts. Hopefully this is the start of me catching up.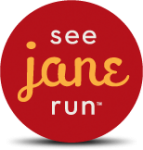 Run with me!
Save 25 percent all See Jane Run races, including the June 21 San Francisco Bay Area run, by using the code SJRAMB243. Use the code to also save 10 percent on online store discounts at seejanerun.com.