I've admitted that I'm having some problems lately with my calves. I'm not sure why. I've changed nothing about the way I run. I have new-ish shoes that didn't give me problems at the start and my socks are the same. But I've been thwarted in recent runs by calves that feel like they are on fire.
By two miles into a run I'm dying. My legs are burning. By four miles in, I'm usually fine.
On Saturday, I signed up to do the Nike Virtual 10K, logging 6.2 miles outside on my Nike+ iPhone app.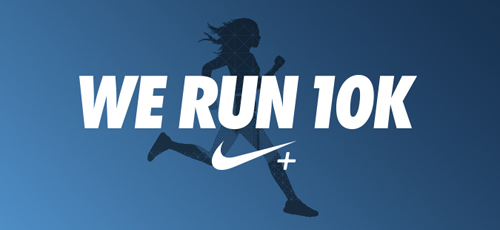 The run was in conjunction with the Nike Washington D.C. half marathon coming in April. I'm not doing that race, but the virtual run was for a good cause. Plus, it gave me a reason to run outside. Lately, I've needed reasons to run outside (hello horrible fall that I'm still experiencing pain from and can't extend my arm!).
So this was a good test of my endurance. A run. By myself. Through my neighborhood.
I've talked a lot about the fact that I run in another community. I don't talk much about the fact that I have completely ample running trails less than a half a mile from my house. It's only been lately that I've been running the trails in my own backyard.
The run started just as I thought it would: my calves burned for the first two miles. I tried to keep going to register a decent time.
By the time I hit a park for a bathroom break, my legs were feeling a lot better.
My averages went down into the 10+ minute mile area. At one point I was running in the nine-minute mile area.
My final time: 1:10:41
Not horrible, but not wonderful either. Considering I had to stop at every stoplight (sometimes I paused it, especially when I knew I would have to wait a long time), but mostly I just waited. I thought it went pretty well.
The real gem, though, was checking out my neighborhood and seeing it in a different light.
I have some great views in my 'hood.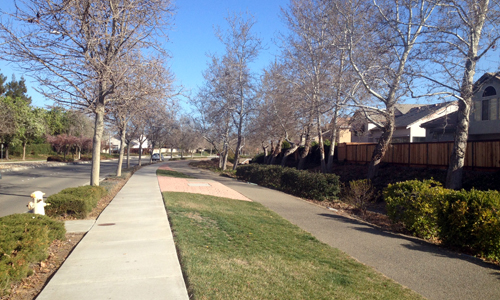 Well-manicured running paths? Yes. We have those. This whole area is just south of my house. It had been a long-time since I ran this area alone. I've been running it a lot at night lately with Jennie. She moved to the far end of the city awhile back and it's easier for us to run at night in Tracy than Mountain House lately.
Plus, I no longer need the frequent portable toilets that Mountain House has to offer. (A good result of my gallbladder being gone, but also a bit of TMI, sorry.)
So I actually had a pretty good run.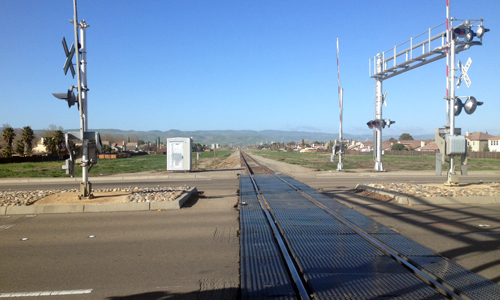 Did I mention the views of the Diablo Range I see when I run here? Tracy is an ex-burb (there is such a thing) of the San Francisco Bay Area. It's in San Joaquin County, which is considered part of the valley, but years ago it became kind of an extension of the Bay Area when the hordes moved out this way in search of big, inexpensive homes.
If you would have told me 10 years ago I'd live in Tracy at some point and own a house here, especially in my neighborhood, I likely would have laughed. But we've now lived here for five years. And I've grown to love it.
My hometown, Stockton, has become something I don't even recognize anymore. My parents have become used to the sound of gun fire. My dad once told me about the "crack house" right down the street. There was a drive-by in front of my grandmother's house involving people that my brother's grew up with.
It's become a city plagued by violence and sadness. It's also where I go to work everyday still. It's the place I consider home, but my life is in Tracy now. Jennie, who also grew up in Stockton, and me were talking about the differences between running in Tracy and Stockton.
I once made the mistake of going for a quick run around the downtown area before it got dark because I knew my day was going to be longer than I thought. It was an out-and-back path, four miles in total. I'm pretty sure I was called at least four names and had a guy chase me for about a quarter mile (that was scary).
Never again.
So my running paths here make me happy.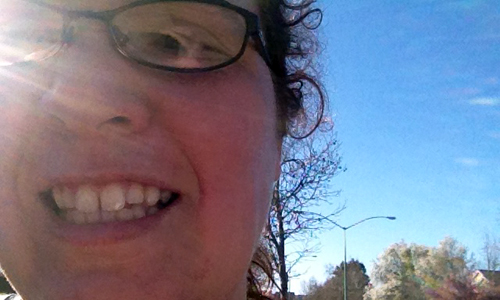 My freakishly scary photo from the run. I guess if I hadn't taken time to stop and take photos, my time may have been better.
The 10K came a day before I finally finished my 15-mile run — on the treadmill.
I know it sounds like a cop out, but I had to run 15. And after the fall less than two weeks ago, I was still queasy about attempting the run along a path I didn't know too well. So I took the easy way out. I hopped on the treadmill and just ran, watching "Buffy the Vampire Slayer" on Netflix. I got it done. Now I'm over it.
So what's next? A trail 10K this upcoming weekend. Then the Oakland Half Marathon the following weekend. Two weekends after that I run the San Luis Obispo Marathon.
I'm know that I'm not as ready to run the marathon as I should be. I know because my training cycle was severely derailed by gallbladder surgery. But I told my husband I'm not about to throw in the towel and go for the half. I'm going to take it as it comes.