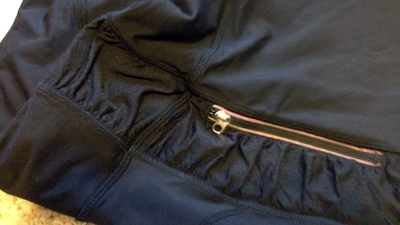 This is a confession, but one I don't feel bad about and one that people might think I'm crazy for admitting: I wear cropped or capri pants for my summer runs. I vary between longer and shorter versions. I rarely, if ever, wear shorts. I own one running skirt that I also rarely wear.
I love crops. I have about 10 pairs. This summer I'm particularly favoring longer ones, the ones that hit around the ankle. I don't live in a particularly cool place during the summer either. It's been hitting the 100-plus temperatures here lately. That makes for some miserable running at certain points of the day.
Surprisingly, though, I don't get too hot in my crops. If I'm not wearing a tank top, though, I feel like I'm burning up. (That's for another post, though.)
There's another really important reason, though, that I wear crops.
Despite more than two years of running, calorie counting and eating (mostly) well, my thighs touch.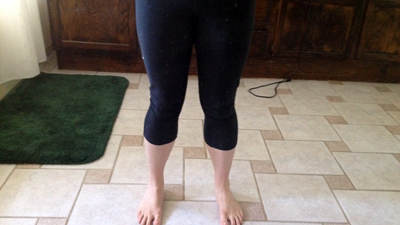 You can kind of see my conundrum here. My thighs are in the same area code all the time. To be fair, when I weighed 135 pounds in high school I still had pretty significant chafing. My legs are much more toned now too.
So when I wear shorts, I chafe. No matter how much Glide I apply, I still chafe.
That means I've come to love capris to the point that I've tried multiple different pairs.
As I mentioned before, I'm favoring longer ones this summer. The pair I'm wearing today (above) are Nike Relay running capris. I purchased them from Nike.com earlier this year. At the time, my running pants were getting too warm to wear, but it still wasn't nice enough for my short capris.
At $58, they weren't as pricey as some of my other ones, but they fit the purpose. They are just black, tight pants basically. No frills outside of the Swoosh symbol. They are lightweight too.
The Nike capris were also my first pair of long capris since actually moving to running clothes at the beginning of 2011. I'm not even kidding. I used to run in cotton tights, basically, all the time. Then I finally moved into better clothes when I started doing half marathons (just the right time).
That led to more capris, I'm kind of embarrassed to confess.
I found the Lululemon Run: In the Sun Crop soon after. A photo of the side mesh areas is at the top of this blog.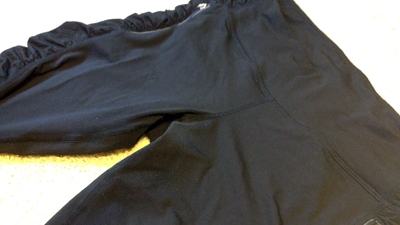 These crops, at a whopping $88, are basically ten steps above the Nike ones. They are made of Lululemon's Power Luxtreme. They have Circle Mesh in places were a lady is prone to sweating too. And they are smooth to the touch. I kind of fell in love in a way that I didn't with the Nike capris.
I loved these so much, I purchased a second pair after getting some cash for my birthday.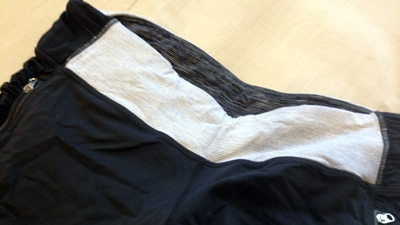 In this photo, the crops appear more black than gray. But they are gray, with a wide waistband. The inner is more of a black color. The color here is called "deep coal."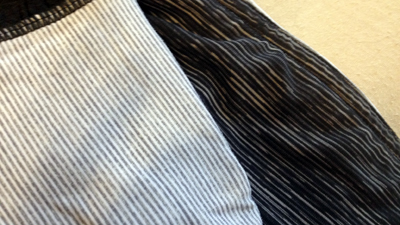 There's a closeup of the waistband detail. These pants, as I mentioned before, are smooth and comfortable. I especially like the mesh sides that really breathe when I run. In fact, on the hottest days of the year, I prefer these crops. I wore them for the marathon in San Diego and the endurance run.
When I run, I literally feel as if the wind is coming through the mesh.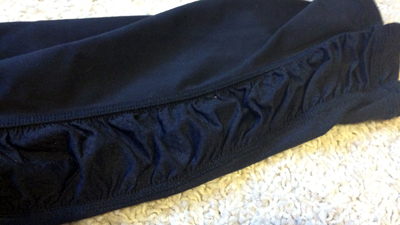 There's another close-up of the mesh sides. The best part of these pants is that the mesh crunching doesn't spread out where it's straight. It actually looks pretty cute when worn.
I also recently purchased another pair of Lululemon crops which I'm kind of on the fence about still.
The Run: Inspire Crop II are beautiful in design. They are more basic than the Run in the Sun crops, not nearly as fancy on the sides. And they are a little bit longer as well.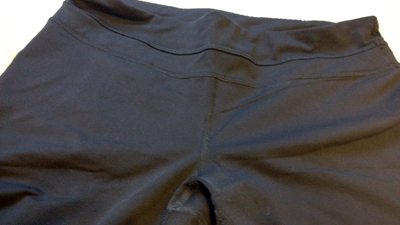 The Inspire Crop II's are basic at the top. You can see at this point that I have a bit of a love for basic black. I'm not big on branching out to new colors. The only area I am is in my shirt selections, which explains why I am big on buying bright colors lately, especially for running. Case in point are more Lululemon shirts.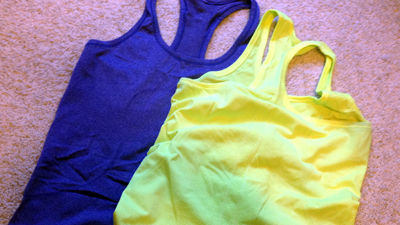 Love the "ray" color from Lululemon.
The Inspire Crop II's are also detailed near the bottom of the crop. They aren't cheap, though, at $86.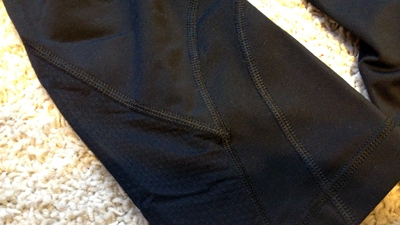 The biggest difference between the Lululemon crops and the Nike capris come in the stitching. Lululemon pays close attention to detail when it comes to the stitching. The Nike ones seem to rise a little more than the Lululemon ones. It's not a huge difference, but it's enough that I notice more when I'm running in the Nike capris.
Plus, the Lululemon ones seem to "whish" in the thigh area a little bit better. (That's really important. I may have fat little thighs, but I really don't want sweat accumulation down there. I know, too much information.)
For me, crops are the only ways to go. Even if it's warm outside, one of these pairs has become a go-to all seasons.