I have two half marathons in a six-day period. On Sunday, I ran the Rock 'n' Roll San Diego Half Marathon. This coming Saturday, I run See Jane Run in Alameda. I was aiming to run five miles on National Running Day.
I could only get two out of my legs. I think that's expected with my 2:16:41 performance this past weekend. I'm incredibly nervous about the race this weekend. (Can I run better? Should I be running better? Are three PRs too much in one year? Is this good luck streak going to end?)
The highlight of my day was volunteering for the Mountain House Kite Run as part of the Mountain House Running Club.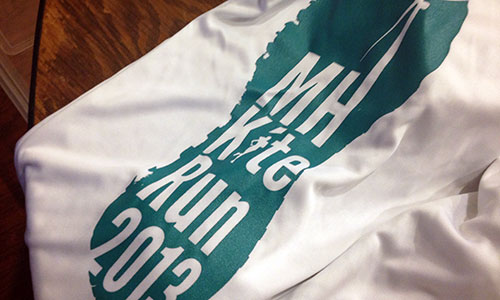 The evening started with stuffing race goody bags full of flyers, including very useful reusable shopping bags. Then we moved on to stuffing envelopes full of race numbers and shirts.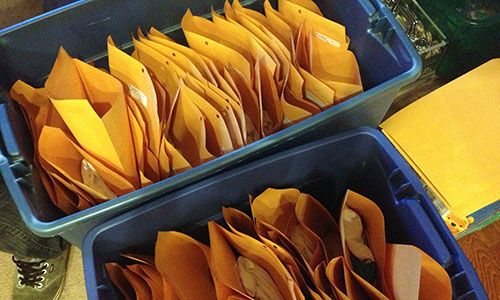 The most amazing thing about this race is that it wasn't going to happen at one point. It takes place when I'm running See Jane Run this weekend, so I won't be participating. But I really wanted to volunteer my time because of the people who made it happen.
The running club partnered with another community sports organization to put on this year's event. The community services district, which in this small area is the governing body, didn't have the funds to put on the run this year. So the founders of the Mountain House Running Club decided to take it on.
And took it on they did.
A website was set up. Flyers were made. Members of the club and the community pulled together to contribute time and talent. One person designed the flyers. Another had them printed. One setup a website. A Facebook page was created.
The race directors contacted other area race organizers to get tips for making the experience a good one. Plus, they called on their own experience with races as well.
All in all, it's shaping up to be an amazing event.
One with a lot of community support, including many sponsors.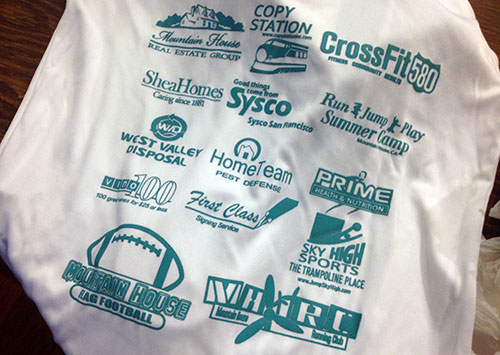 The race hasn't even happened yet and you can already tell it's going to be a good one. Corey, one of the race directors, made sure that all those registered by the early sign up date would be guaranteed tech shirts.
Even better, it's a 5K and a 10K and every finisher gets a race medal.
I wasn't too upset about only running two miles, after working with the 20-something volunteers putting together race packets. There was a sense of electricity in the air. Every person there loved running. Every person wants this race to be the best possible presentation of not only the running club, but the community of Mountain House.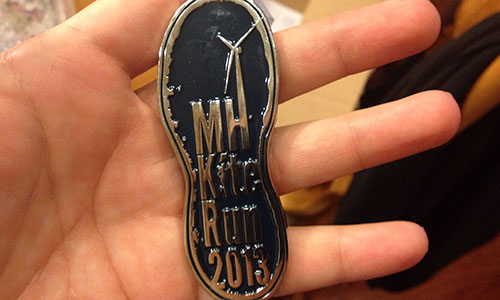 And even though I'm not going to be putting my feet to pavement in Mountain House this weekend, I'm excited that I was able to, at least, be a small part of the work that went on behind the scenes on Wednesday. The people putting this race on have worked extremely hard to make it happen. They deserve many kudos.
That's a nudge. If you're running the Mountain House Kite Run this weekend, make sure you send praise the way of the race directors.
To me, it was the perfect way to spend National Running Day. It was a great celebration of running and community in one.