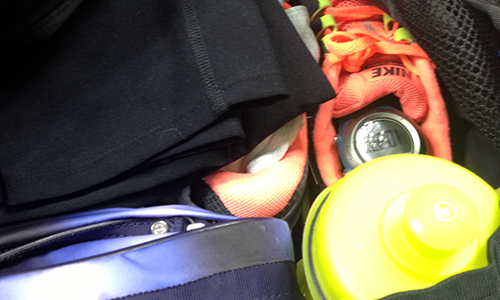 I'm a little late with getting everything together tonight for tomorrow's flight from Oakland to Portland. I have my plane ticket printed. I also have my confirmation sheet for the Rock 'n' Roll Half Marathon ready to go.
Now I'm just piecing together everything I need for the next couple days. It's amazing how little fits in a duffel bag. I have to pack three outfits for two days essentially. And I'm bringing my "big purse."
I'm incredibly excited. The Portland half will be my first out of state run. And there will definitely be a trip to VooDoo Doughnut involved. And I'm taking my video camera…so there may be a video blog coming from this as well — just a warning.