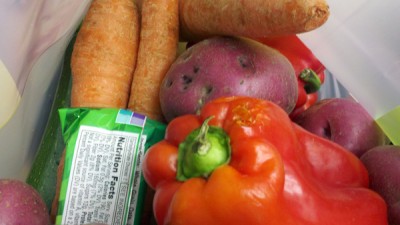 One of my friends has a bad cold right now. She sounds miserable. I started thinking about that a couple days ago when I noticed a lot of people around me sneezing, coughing and generally in a "coming down with something" mode.
Well, darn.
It's just that time of the year. Everyone is getting sick.
Unfortunately with only a little more than four weeks left to train for the California International Marathon, I don't really have time to be sick. But I'm apparently making myself more susceptible to illness.
I'm running outside more. I'm running longer distances temperatures cold enough to make my lungs burn during the first part of my run. I'm also swimming. That means at some point I'm getting out of a pool dripping wet in the chilly California Central Valley cold. I started to feel as if I was getting a sore throat the other day and panicked.
I can't get sick. Not now.
So today my full-time job hosted a health fair. There was glucose and blood pressure screening. I passed on that. And they were giving flu shots.
Truth be told, I am petrified of needles. I hate to look at them. I hate the thought of one piercing my skin. I get a little white and have been known to pass out. So I asked one of my friends to come with me. She didn't so much old my hand as distract me.
And I got a flu shot, the person administering it poked my shoulder with ninja-like precision.
Even better, I didn't have a reaction to it. That's uncommon. This is only the second flu shot I've had where I haven't broken out in hives or looked like I had a quick attack of the mumps. That was good too, since I had a lot of work to do today.
The health fair even had fruits and vegetables to give away. So I grabbed some. I think I'll make a nice stir fry tomorrow out of the haul, which is at the top of this post.
I don't know if the flu shot will prevent the flu. But I'm hopeful. That said, I'm still investing in hand sanitizer and staying away from coughing and sneezing people.
Better safe than sorry, right?