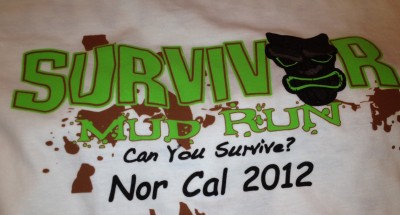 It's time.
After months of not training for the mud run that I'm doing tomorrow, it's happening.
I have to say, my training lately has been sub par. And I'm supposed to run a tough 21-miler in Big Sur next weekend. Yikes.
I have an inkling of what to expect on Saturday.
I even bought some new clothes as to not have to destroy my Lululemon or Nike gear. I found some seriously cheap clothes to get dirty which, hopefully, will clean up well after.
Now I'm scared.
The number I was assigned doesn't help.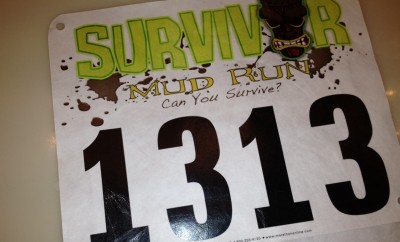 I've read reviews about the toughness of the course, despite it only being 3.47 miles. I've read that, in one area, runners can experience some claustrophobia. That kind of scares me a little. The whole getting dirty part also does too.
And I've been freaking out all week about what I'm going to wear. I'll write a more extensive post about the conundrum of that tomorrow. I just finished an eight-mile run on the treadmill. Now I'm whipped. And ready for bed.
And so glad my wave of the mud run doesn't happen until 2:15 tomorrow.
I'm sure I won't sleep well, though. I think I'm more nervous about this race than I've been at any lately.
Hopefully the nerves translate into a cool start at the race tomorrow when the temperature is high (it's expected to me in the 90s in Lathrop).
Ugh. I hate nerves.